An
sub-adult COMMON CRANE
turned up at Porth Hellick as dense fog rolled in stopping planes from flying. As a result this gave me time to go and have a look at it, but I was too late, as Tony told me that it flew off north and was lost in the fog. However, I was lucky enough to see it fly over Newford being mobbed by 2 crows heading south some 35 minutes later. It proved very mobile and was seen all over the shop by other observers. Mid-afternoon and I thought the Tewince fields might be worth a look. I had only got to the first field and there it was flying away NW from me only to turn around and head straight my way! It slowly drifted low overhead and called quietly as it was just above me. It carried on towards Lower Moors until I lost it in the fog. At the latter site there was no sign of it, but the
female Garganey
was showing well on Shooters Pool.
Got cracking flight views as it flew low directly overhead. Shame about the poor light
This very rare Yellow Crane I suppressed at Holy Vale
We work to expose and end the
cruelty inflicted on animals in the
name of sport
RESPONSE TO ELECTION OUTCOME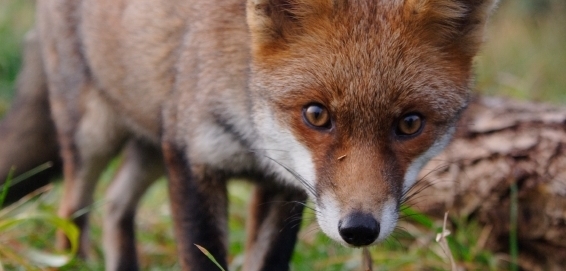 Dear kris,

As you will know the election results are in and it is a victory for the Conservative Party.

Despite this election being fought on issues such as the economy and jobs YOU helped put animal welfare on the agenda.

So first of all we would like to thank you from the bottom of our hearts for the amazing response to our election action which resulted in almost 30,000 emails sent to candidates urging them to sign up to our animal welfare pledges. Over 800 candidates responded! Take a look at what your local candidates had to say here.

There is no doubt that, because of you, candidates from all parties felt the strength of feeling towards protecting animals from the cruelty they are forced to endure in the name of sport.

However, as you may also know, the Conservative Party have pledged to offer a free vote on repealing the Hunting Act.

Let us be very clear – If such a vote goes ahead the League Against Cruel Sports will be front and centre in the campaign to defend our wildlife from a return to the barbaric practices of animal cruelty outlawed over ten years ago!

Legalising activities such as fox hunting and hare coursing would be a massive step backwards for animal welfare.

No Government, regardless of the party they represent, should ignore the wishes of the majority of the people. The Hunting Act is supported by 80 percent of the British public and almost 70 percent of Conservative supporters. Upholding – or even better, strengthening - the law is the right thing to do and we must make sure the government knows this.

We will continue to work as hard as we can to demonstrate the cruelty of hunting. And we will be working with all the parties, including Conservative MPs who are anti-hunting, to ensure this vital legislation stays on the statute books.

Now more than ever we will need your support to Keep Cruelty History. We will be in touch to tell you ways that you can support our efforts in defending the Hunting Act and ways in which you can support our other campaigns to eliminate cruelty to animals in the name of sport.

kris, please again let us thank you for your amazing and continued support.
Together we will make a difference for animals.



Kind regards,
Mark McCormick
Senior Communications Officer
REPORT

A WILDLIFE CRIME
We need you to be our eyes and ears in the countryside.